The agricultural industry is a high-tech sector where sustainability, technological progress and other innovation topics take center stage. At the Agritech Supplier Summit 2022 in Augsburg, leading manufacturers of machinery and equipment for the agricultural industry met, including AGCO, Claas Industrietechnik, Fendt, Eisenmann and Schaeffler Technologies.
ConMoto CSO Dr.-Ing. Marc Heinisch moderated two panels at Agritech: the panel "Supply Chain Resilience – Risk Management & Mitigation in a VUCA World" and the panel "Innovative Solutions – Drive for Excellence". Dr. Lars Ebert (Head of Procurement & Supply Management Business Line Battery of thyssenkrupp Automation Engineering), Nicolas Pommier (Purchasing Director of Claas Tractor) and Dr. Thomas Uhlig (President Global Supply Chain Management & Managing Director, Trelleborg Sealing Solutions) discussed resilient supply chains and the sustainable minimization of risks in an increasingly complex and rapidly changing environment.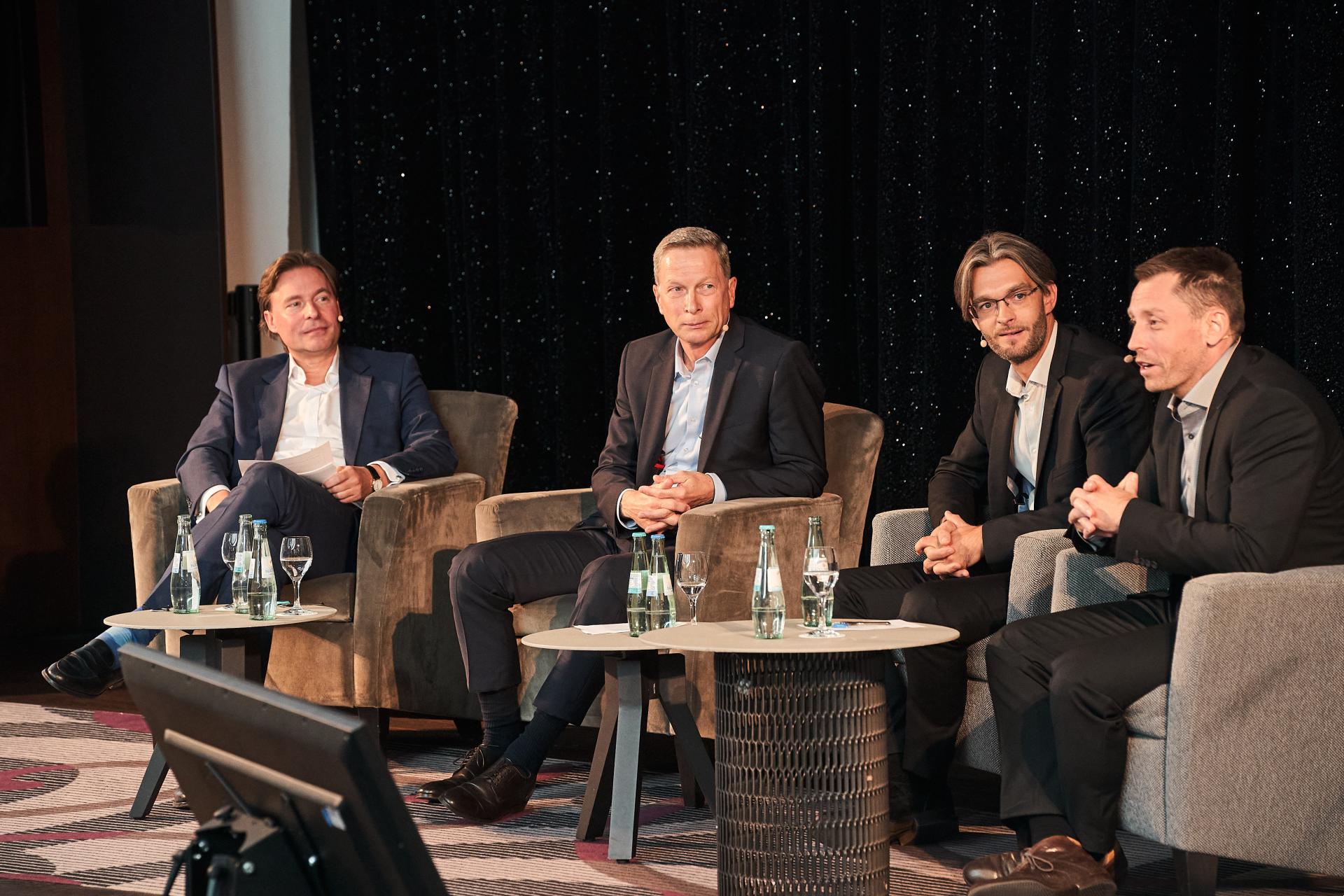 On the topics of innovation and excellence, Andrea Albanese (Business Development Manager & Sales, Officine Vica), Stefan Lang (Director Advance Development, Sensor Technik Wiedemann) and Emiliano Torresi (Head of Product Management, FASTER Couplings) spoke about the next steps in the agricultural industry.
The Agritech Supplier Summit has become an important forum where leaders in the agricultural industry exchange ideas about future trends. All participants agreed that the growth scenarios of the coming years will balance the issues of technological advancement and sustainability.