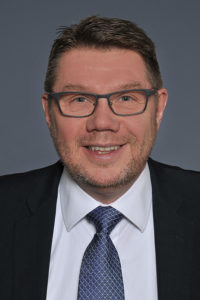 Dipl.-Kfm. Volker Staack just joined ConMoto's Executive Board. He possesses more than 17 years of professional experience, both as a partner at renowned top consultancies and smaller companies. For eight years, Mr. Staack had lived and worked in the U.S., for six years in European countries besides Germany. Overall, Mr. Staack is a highly skilled industry professional of more than 12 years experience, especially in the electrical industry.
Prior to joining ConMoto, Volker Staack was a Partner at a globally leading consultancy in the U.S. and a specialized "boutique" consultancy in Germany. He oversaw the Global Innovation Practice and globally implemented consulting projects within the industry sectors machinery and plant construction, automotive and aerospace – often by order of private equity investors. His consulting portfolio includes purchasing and procurement, development and innovation as well as product cost management and product range management. He is an expert for organization development and change, agile management, restructuring and supplier risk management.
At ConMoto, Volker Staack in responsible for the consulting areas procurement, development and product cost management.