Strategy & automation
Developing the winning strategy
Your company's strategic decisions must provide forward-looking answers to questions concerning core competencies, product portfolio, and production structures. This decision-making process is shaped by technological development, especially automation and digitization of business processes, and the trends on international markets. ConMoto supports you in the analysis and strategy development with three decades of experience and a clear focus on unlocking performance potentials in production as well as production-related and indirect areas.
Every strategy is only as good as its implementation. That is why we already designing effective implementation measures is an integral part of our strategy development. The benchmarks for success are improvements in value creation and market penetration. ConMoto finds solutions that deliver sustainable, measurable benefits to your company: whether it's high-efficiency production and logistics systems or the use of technologies and intelligent process automation.
Knowledge at your disposal
Our publications provide impulses for goal-oriented change.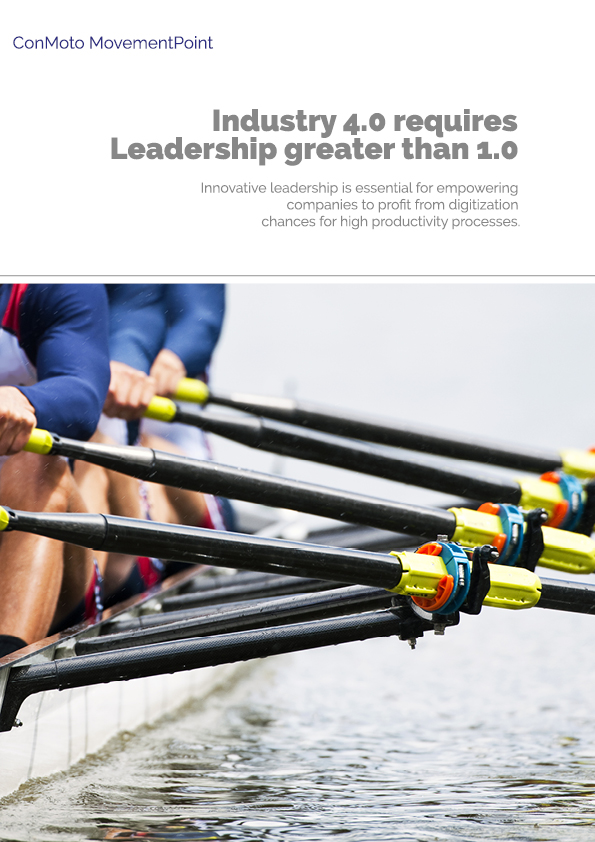 Industry 4.0 requires leadership greater than 1.0
Innovative leadership is essential for empowering companies to profit from digitization chances for high productivity processes.