Effective change for your business:
Change management and end-to-end transformation
For ConMoto change management means devising change and transformation processes in a structured manner and consistently following this approach to its conclusion. The decisive factor here is not the corporate function as such, but the approach to changing value creation processes. From the very beginning, we involve not only the executive board and management, but also employees at all hierarchical levels in change projects.
End-to-end transformation is also a method that breaks down silo thinking, develops a common vision and a roadmap tom achieving your goals. All necessary measures are designed and implemented accordingly.
Structured approach for all value-adding areas
This approach can be applied to all value-adding areas in the company, for example production, logistics or research & development: to the management system (incl. KPIs and standard processes), to the Technical System (production system, value stream, etc.).) and, as a social system, to corporate culture (corporate values, communication relationships, corporate purpose).
Every change project begins with an analysis of the current state of the value creation system. It's important that top management engages in transformation project from the start: initiating the selection process for the project team, and establishing an overarching framework and process model for change. A target horizon for the company/business function is developed in the orientation phase. A project office serves to coordinate and support all other change activities among them the development of goals and strategies.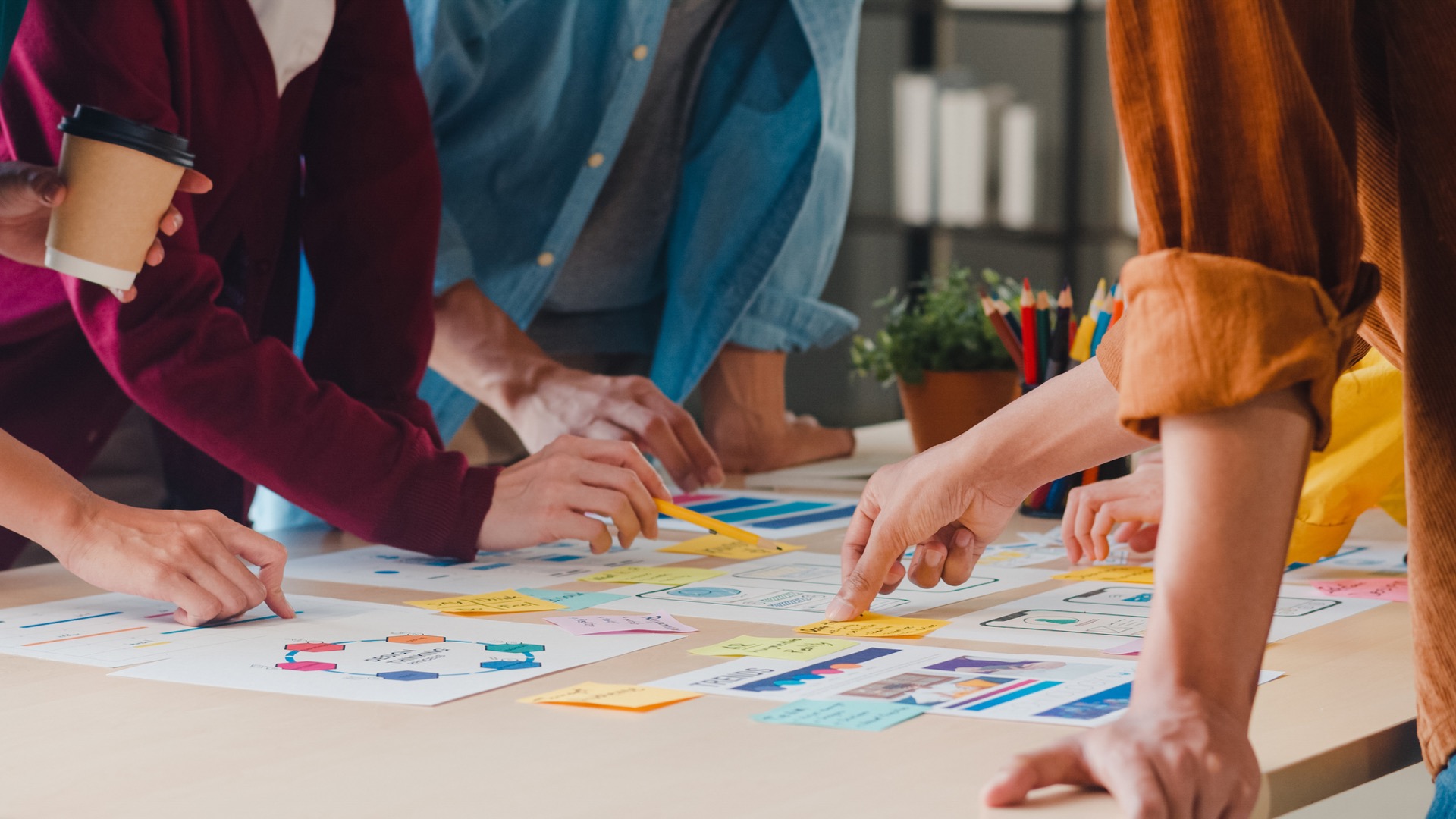 Talk to us.
Every positive business relationship begins with a good conversation. Leave your email address. We are looking forward to get in touch.
Fast work, effective securing of results, sustainable successes
We use sprint sequences and other methods to ensure fast work and effective assurance of results. We also take a broader perspective and go beyond the organization to put processes, technologies, and organizational principles to the test through benchmarks and external knowledge. In this challenge phase, the transformation plan is presented in various company fora to get feedback. The activation and motivation of employees is a very important consideration here. Planned changes are subjected to a practical test through simulations and other forms of scenario development.
If the go ahead is given for implementation, the validation phase begins to draw a roadmap with concrete implementation measures. The roadmap as a map of change provides goals and timelines. Implementation and practical change begins with clearly defined work packages and responsibilities. The project office accompanies the implementation. Continuous communication and feedback loops are important to document the results of the transformation and to readjust them if necessary. This is the only way to achieve sustainable success. For ConMoto, this is exactly what end-to-end transformation means.