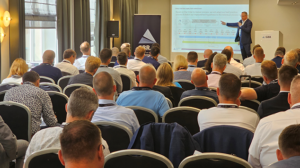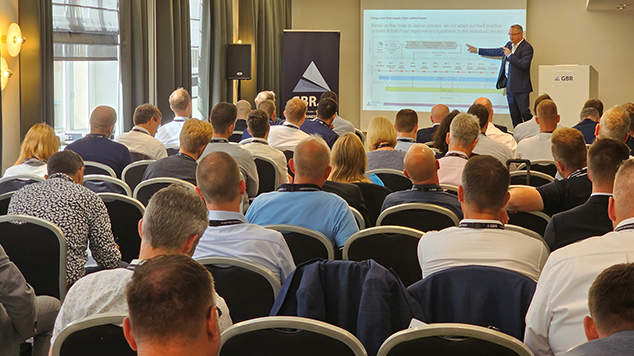 End-to-end supply chain optimization only succeeds when companies take a holistic view of their supply chains and networks. ConMoto partner Wilhelm Schreiner spoke at FutureTech WorX in Berlin about resilient supply chains under VUCA conditions, increasing customer satisfaction through On Time in Full quotas (OTIF) of more than 98 percent, and self-sustaining growth in the company by shortening cycle times. A holistic approach to supply chain planning involves all relationships between suppliers and customers and the services to be provided throughout the entire product lifecycle. Key topics for establishing a supply chain strategy are procurement, production & maintenance, and logistics & distribution.
More resilience for supply chains
When it comes to supply chain resilience, forward-looking planning decisions require a balancing of risks. A basis here is provided by the triangular relationship "Cash-Cost-Services", i.e. the management of inventories, cost of goods sold (COGS) and the targeted service level for the customer, taking margin into account. ConMoto makes supply chains more resilient using a two-step approach. The goal of the first step is to realize quick wins through process re-engineering, which is especially important under time pressure and VUCA conditions. The second phase then develops new processes and tools that sustainably reduce inventories and fundamentally solve backlog problems.
Improve customer satisfaction
To increase customer satisfaction, all aspects of order processing are scrutinized. This begins with the quotation phase and continues from order preparation through the various phases of production to delivery to the customer and finally invoicing. Shorter lead times, cost reduction and the reduction of inventories are the focus of OTIF projects. The main starting points for improvements are:
streamlining of processes,
automation,
establishment of a shared services center,
personnel development and coaching,
personnel adjustment.
All business functions involved in order processing are considered, clear roles are described, and responsibilities and processes are mapped out.
Self-sustaining growth through reduced cycle times
Self-sustaining growth means self-financing growth. Companies achieve this through order processing that stringently analyzes all sub-processes and improves their performance. Business KPIs are the concrete expression of the company's economic goals. They result directly from the value drivers defined by the customer. These directly influence the return on capital employed (ROCE). One level below these are the indicators for the performance of the various processes in the company, which in turn depend on various influencing factors that exist both inside and outside the company.